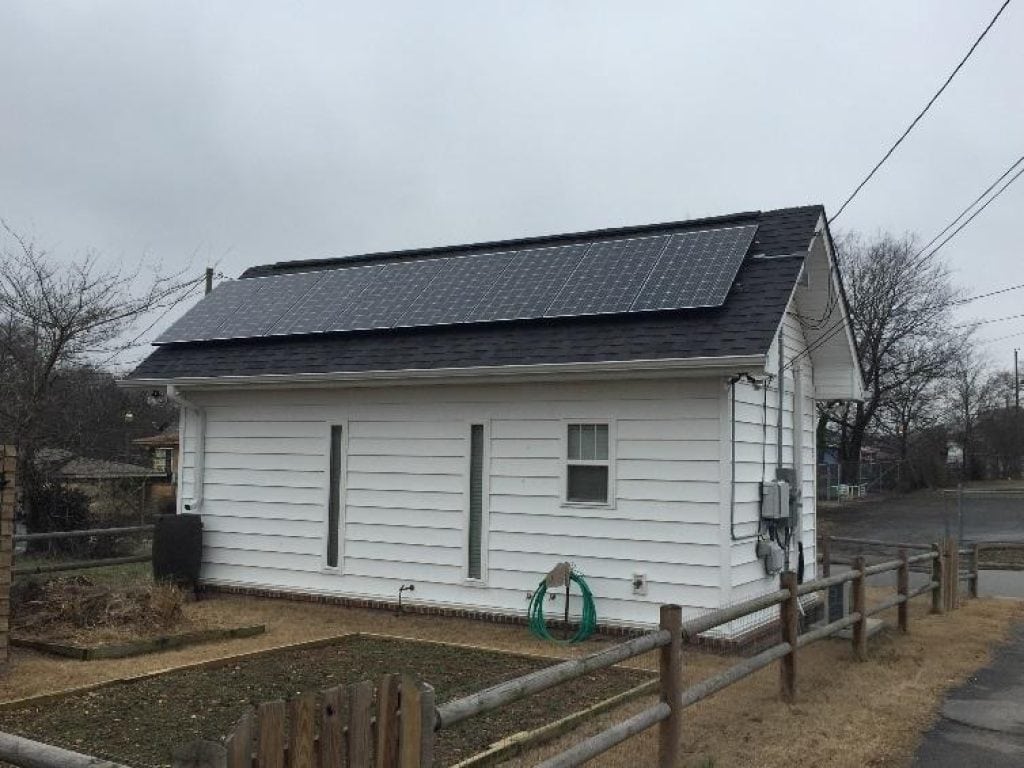 Alternative Mounts For Solar Arrays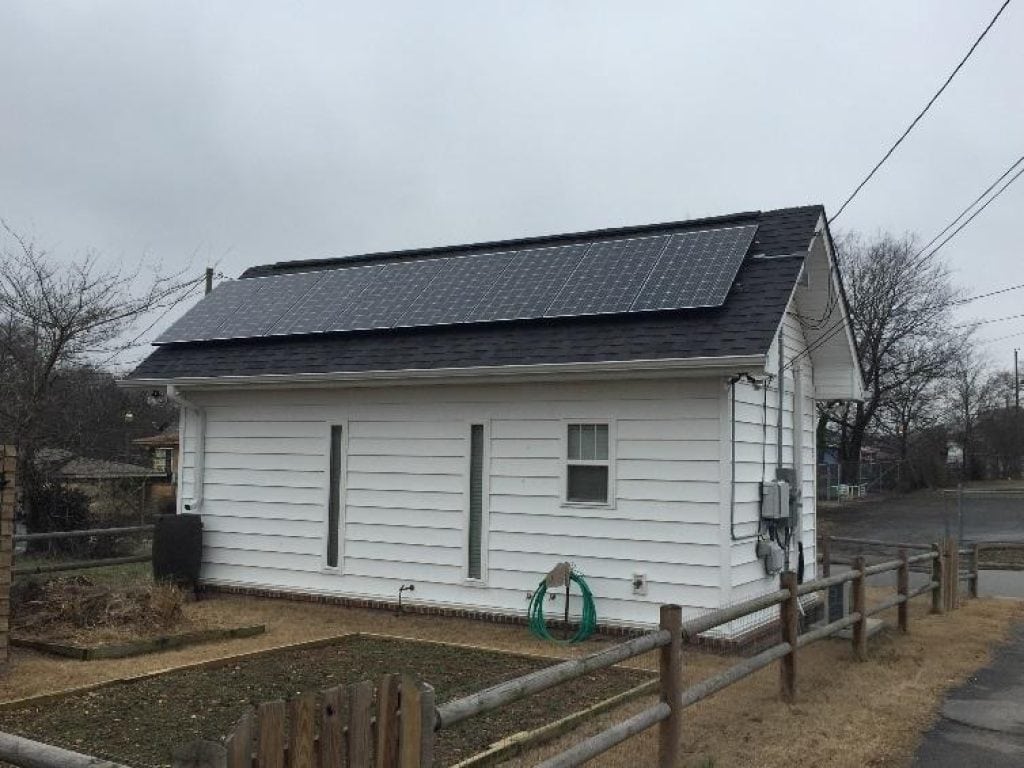 ---
Sloped, Composition Shingle Roof Mount
Alternative Mounts provide flexibility in the application of a solar array, but most residential solar arrays are installed on a sloped, composition shingle roof. Sun City Solar uses a specifically designed racking system to mount the solar array to the roof while ensuring no future leaks.
The biggest advantage to installing on a sloped roof is it positions the modules to be at a good pitch towards the sun automatically. Also, the modules are off the ground and do not take up additional yard space.
Since solar systems typically last 30+ years, it is important to make sure the current shingle roof is in good condition and doesn't need replacement. If the current roof is over 15 years old or is starting to show signs of wear, Sun City Energy recommends having the roof replaced before installing a solar array.
Alternative Mounting Options For Other Types Of Roofs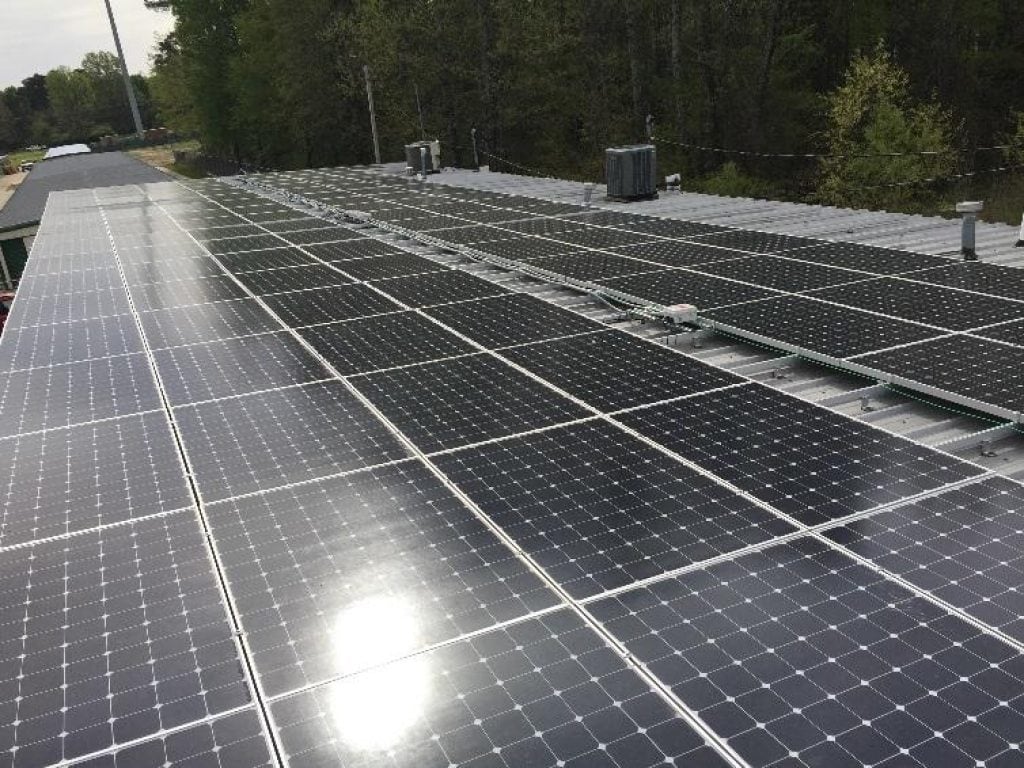 Metal Roof
Just like a shingled roof, metal roofs are great for solar arrays. Solar can be installed on any type of metal roof seamlessly and without the worry of future leaks.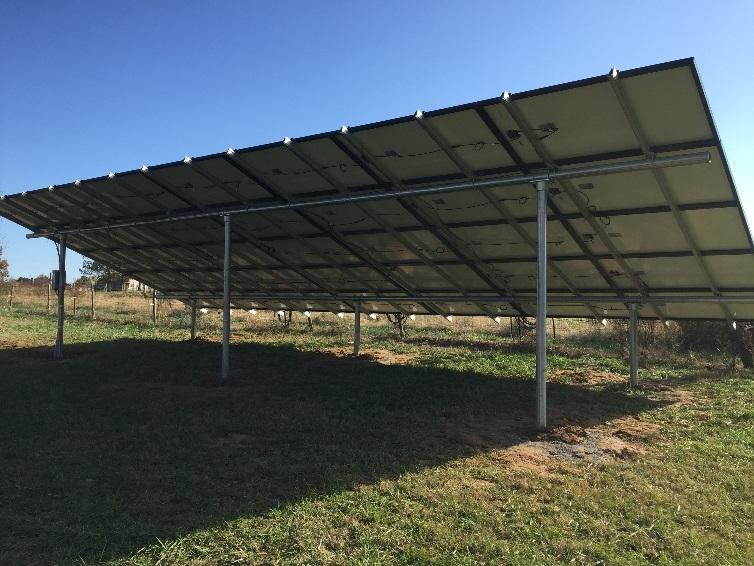 Tile Roof
Installing a solar array on a tile roof can be challenging, but it is possible with the right mounting system.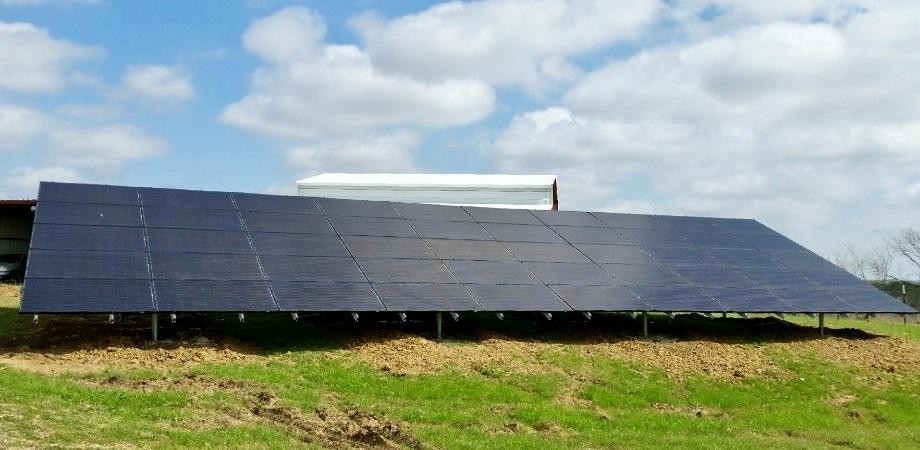 Ground Mount
While rooftop solar arrays are the most common choice for homeowners, there are many reasons to consider an alternative mount: a ground-mounted solar panel system. Ground-mounted solar arrays can be installed anywhere on your property where conditions for maximum production are the best.
Rooftop solar arrays are restricted by the characteristics of the roof on which they are installed. If your roof is not at the right pitch, doesn't face south, or has obstructions like chimneys or skylights, then your solar array will be less productive. Both options have unique benefits and make sense for different situations and needs.
Advantages of ground-mounted arrays compared to roof mounts:
• System can be oriented at a perfect pitch, direction and in a shade-free area.
• No need to accept imperfect home or roof orientation.
• Array can be located in a less conspicuous area than on the roof.
• Array not hindered with roof obstructions like dormers, skylights, and plumbing vents.
• No rooftop work required. (No penetrations and no need to remove solar array when the time to re-roof.)
• Array can be as large as the available ground space allows.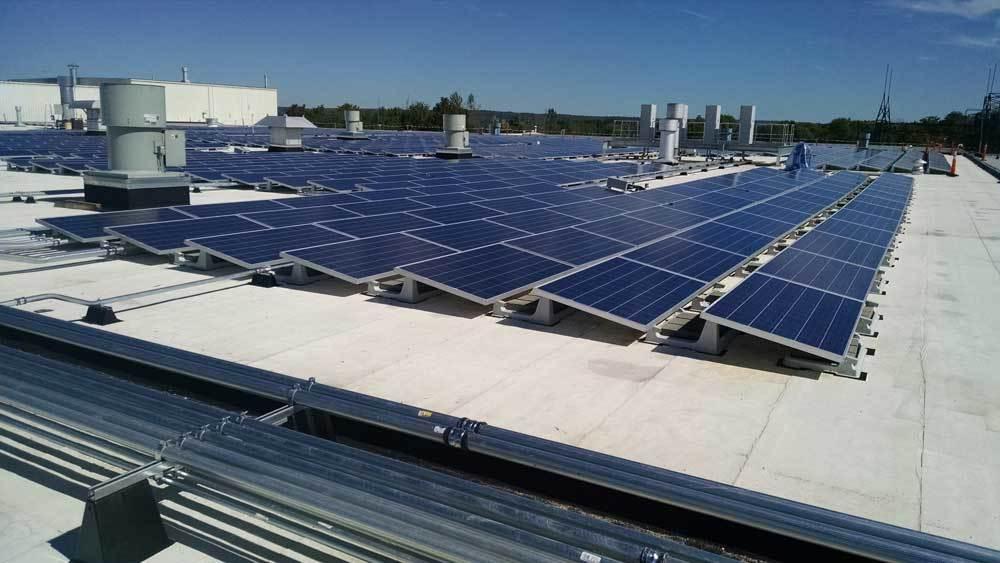 Flat Roof (Ballast Racking)
The majority of commercial buildings have a flat roof. Using an alternative mount system known as a ballast racking system allows Sun City Solar Energy to design and install a solar array on a flat roof without damaging the roofing material or causing potential roof leaks. With a ballast racking system, the modules are attached to a metal rack tilted for optimal production and weighed down by concrete blocks. This system does not require any roof penetrations, therefore removing the risk of a leak on the roof.
Profit From the Power of Solar
---
Receive a Free Consultation. Contact us and start saving today.
---